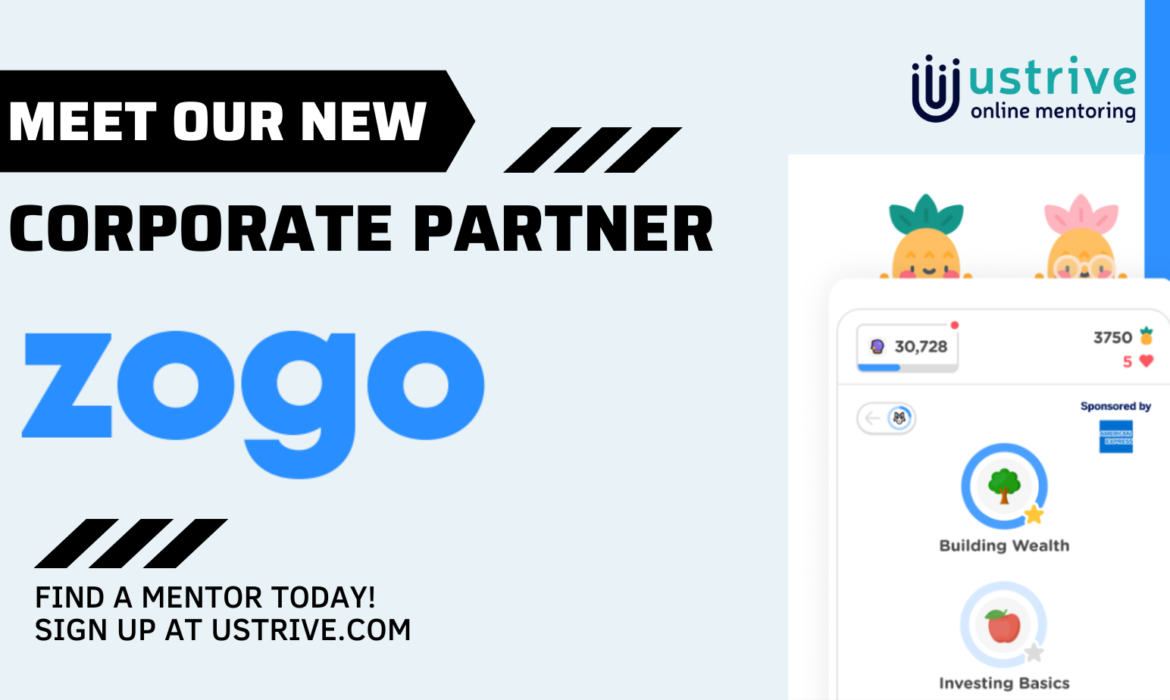 UStrive and Zogo Announce Partnership to Serve Students
The new initiative offers mentoring and financial literacy resources
UStrive, a college and career mentoring service, is partnering with Zogo, a financial literacy app serving young people. UStrive is a completely virtual mentoring model, with students and mentors working together on UStrive's own online platform. Similarly, through Zogo's app, users will have direct exposure to financial literacy tools. The collaboration will include content sharing and referrals for users to explore the other partner's services, resulting in greater resources for more students across the US.
"UStrive will provide free, one-on-one mentors for Zogo users. UStrive mentors are volunteers from major companies like American Express and Deloitte and help students find the college and career path that will lead them to financial independence. Partnering with Zogo to empower our students with financial knowledge will help them on that path," said Michael Carter, the CEO and Founder of UStrive.org.
"At Zogo, we're proud to offer a modernized way for students to learn financial literacy — it's such a crucial subject that many are missing out on in schools across the country. When we combine UStrive's one-on-one virtual mentoring with our digitized, always-available finlit content, we open the doors to increase our positive impact ten-fold while keeping our services free to anyone who needs them," said Bolun Li, CEO at Zogo.
For Reporters: Press inquiries can be made to Christa Bennett at [email protected] or 650 468 6010.
——
About UStrive: UStrive is a virtual mentoring platform that provides students and career-seekers with college and career resources, including mentoring. 89% of Strive mentees are people of color; 88% are from households with less than $50,000 in annual income; and 67% are the first in their families to attend college. UStrive mentees have college enrollment and graduation rates significantly higher than national averages.
About Zogo: Zogo is a Gen Z-centric financial literacy app that gamifies the learning process to make it intriguing, fun, and rewarding for the modern generation. Using bite-sized modules and gift card incentives, Zogo works to provide financial literacy to all who need it with a special focus on students and young adults.
zogo.com   –  Sign Up Today – Use the early access code: USTRIVE